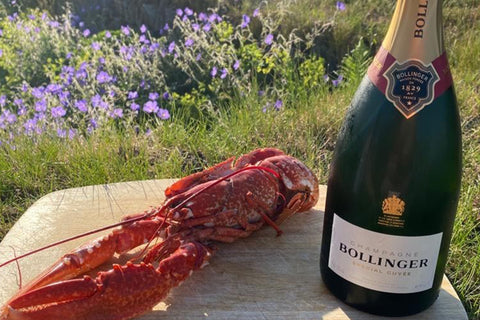 Champagne and lobster?
Published at Jul 12, 2021
Yes please! If you're heading to the coast this summer, this such a great food and wine combination. Fresh acidity, a touch of sweetness and a few bubbles make sparkling wine a great choice if you're having lobster. Avoid anything too dry, such as a Zero Dosage or Brut nature Champagne. I would also avoid oaky Chardonnay or heavy reds. A light Pinot Noir or Rose would be lovely though.