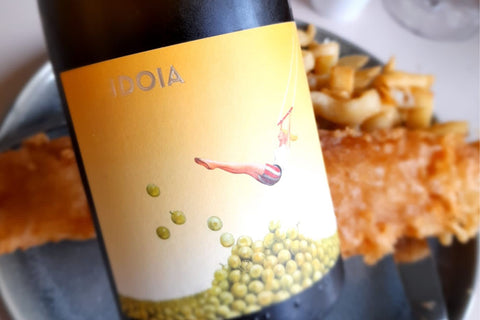 Fabulous match for Fish and Chips!
Published at Jul 25, 2022
Now this was a lovely little match 🤩 The
Ca N'Estruc Idoia Blanc
and fish & chips!
An intriguing blend of Xarel-lo, Garnacha Blanca and Chardonnay aged in a little oak.
It's complex and layered with aromas of apricot and nectarine, with a savoury nuttiness and a touch of vanilla on the finish. Vibrant acidity makes it a great match for dishes that are slightly higher fat. Sadly it doesn't take away the calories, but it does add a real freshness to the dish. Absolutely superb!
Retail price £16.99