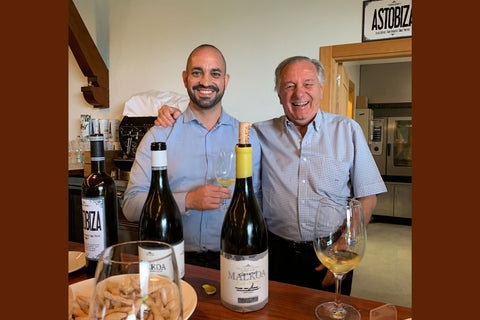 Fabulous trip to Rioja...
Published at Oct 13, 2022
Feeling very lucky to have spent the last few days with a wonderful group of people in the heart of Rioja, plus a little trip into Basque Country to visit the fantastic family-run Astobiza Winery. A huge thank you to Nick and Mel @morenowines for organising such a memorable trip.
The Muriel wines were all tasting superb, they're such good examples of quality Rioja at both Crianza and Reserva level.
If you've not tried the Muriel Rioja wines before, then we'd highly recommend...
Muriel Crianza - A fruit driven Crianza with ripe red fruit aromas complemented by notes of vanilla, cocoa and coffee. Broad and elegant with soft tannins. 
Muriel Reserva - This wine is a ruby red colour, with good intensity. Mature red fruits on the nose, along with hints of licorice, spice and vanilla notes are typical of a Reserva. The palate is round, elegant and velvety, showing lovely finesse.