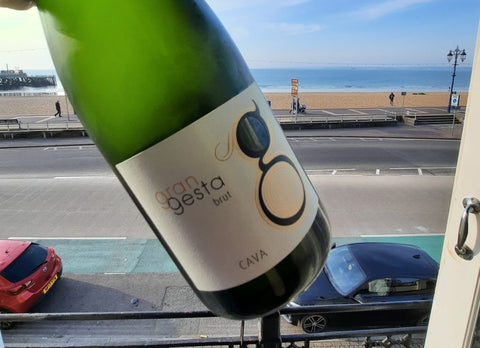 Introducing the Gran Gesta Cava
Published at Apr 27, 2022
For a long time, Cava has played second fiddle to Prosecco, but we feel the tide is starting to turn! The last two decades has seen regulation changes and improvements in overall quality and Cava is starting to claw back some of its market share.
Cava, unlike Prosecco, is made in the traditional, Champagne method. This means that secondary fermentation (the bit where the bubbles are created) is carried out in the bottle, and due to the nature of bottle fermentation, the resulting sparkling wine is richer with delicate toasty notes. Prosecco, on the other hand, undergoes secondary fermentation in a large tank, this produces a gentle, fruity style. 
Cava is high in acidity, making it the perfect choice for traditional tapas dishes, so a fry up a little chorizo, add some feta and pour yourself a glass of the Gran Gesta Brut! At just £10.99, it's a great value sparkler.