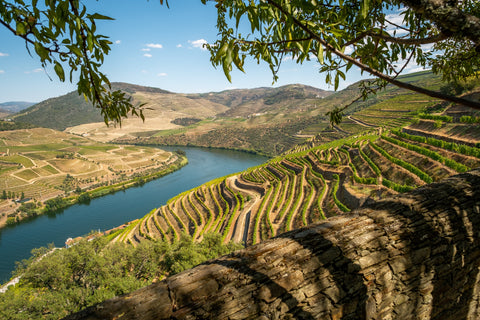 Just Desserts
Published at Nov 8, 2023
With Christmas just around the corner, we thought we'd tell you a little about the Ports and Sherry that we now offer online. We've sourced some classic Ports from the likes or Taylor's, Fonseca and Kopke, but we've also discovered a fabulous artisan Sherry producer, Diatomists.

Port

To Decant or not Decant?
It can be a bit overwhelming when you're faced with the task of buying the Port for Christmas lunch, so here's a little reminder of the popular styles and how to serve...

Ruby: named after its youthful colour, a Ruby Port is a multi-vintage wine which is aged in barrel for a short period. It's spicy, packed full of red berry fruit and is a great all rounder. No decanting required.

LBV: Late Bottle Vintage simply refers to the later bottling of the Port, with the wine spending a longer period ageing in barrel than a classic Vintage Port. This makes it more approachable in its youth and it's a great value alternative to Vintage Port. LBV Ports shouldn't need decanting unless the label says 'unfiltered'.

Crusted: another great value alternative to a Vintage Port. Crusted Ports are made from wines from several harvests and are named after the deposit that forms following two to four years' ageing in barrel. The Ports are then bottled without fining or filtration, so you'll need to get your decanter out for this one!
Vintage Port: the top of the Port pyramid and as its best at around 20-40 years of age. Producers tend to declare a vintage every three to four years if the quality is there. The layered complexity and purity of the fruit sets this style apart, coupled with gentle and prolonged ageing which helps build texture and mouthfeel. Grab a decanter, some blue cheese and a good friend to share this with :)

Tawny: if you love your Ports nutty and caramelised then you'll want a barrel aged Tawny. Gentle oxidation during a long period of ageing in large oak barrels produces notes of dried fruits, walnuts and caramel. As the wine ages, the colour fades from Ruby to Tawny, so a 10 year-old Tawny will still show some Ruby colour, while a 20 year-old is likely to appear more Tawny in colour. No decanting required.
Sherry is simply an aged white wine. The majority are dry and are made from the Palomino grape, and there two types of ageing within the dry category. Biologically aged and Oxidatively aged. Biologically aged wines develop under a layer of flor yeast, as is the case for a Manzanilla and Fino, while Oloroso is aged oxidatively. Amontillado is a bit of hybrid of the two styles, starting life as a biologically aged wine and then ending it as an oxidatively aged wine. Sweet sherries, are either naturally sweet or sweetened by blending.
Manzanilla and Fino: Both are made under a layer of flor, the key difference being the location. Manzanilla is produced in the coastal region of Sanlucar de Barrameda. The high humidity here creates a thicker layer of flor, creating a slightly lighter style with a real saline character. Both are bone dry with zesty citrus notes and fresh acidity. Delicious with smoked almonds.

Amontillado: As mentioned above, Amontillado undergoes both styles of ageing, so you get hints of the flor but with a nutty undertone.

Oloroso: Purely aged under oxidative conditions, this style is richer and nuttier and often displays complex aromas of walnuts, dried fruits and tobacco.
Pedro Ximenez: made from grapes of the same name, this is a naturally sweet Sherry. The grapes are picked very ripe and are dried in the sun to concentrate the sugar and favours. The yeasts can only ferment the sugars so far, resulting in a rich, luscious and sweet sherry that pairs perfectly with puds. The Diatomist PX is unique in that it's not overly cloying, with a superb streak of fresh acidity to balance the sugar.