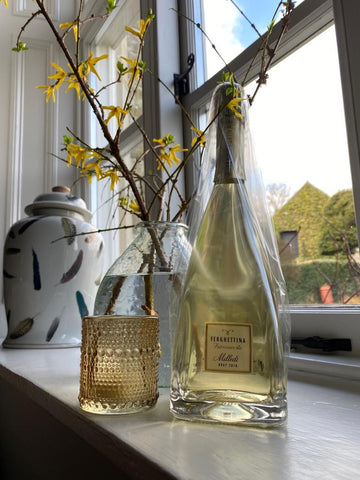 Mother's Day - Sunday 14 March
Published at Mar 9, 2021
Just a little reminder that it's Mother's Day on Sunday 🥂 And here's a superb gift idea...
The
Ferghettina Franciacorta Milledi 2016
is a fabulous vintage sparkling wine from northern Italy. The elegant and eye-catching square sided bottle was developed to optimise the complex flavour and texture of the wine from 1000 days (Milledi) lees ageing.
It's fresh and elegant with white flower and citrus notes, and it's the prefect way to celebrate this special day 🤗
The Milledi is £28.99 and is available for delivery or click and collect!