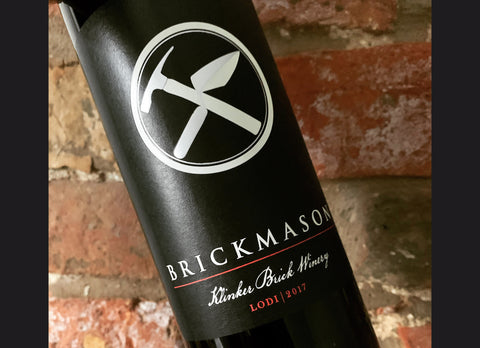 New wine! Brickmason Zinfandel 2017
Published at Mar 16, 2021
Brickmason Zinfandel 2017, the perfect fireside red🍷 🔥

From the Lodi appellation in California, this Zinfandel dominated red blend is big and bold, with rich cherry and redcurrant notes. There's a lovely spicy streak and the tannins are soft and silky. The alcohol is quite high at 14.9%, so it's very much a food wine for me. Think roast lamb and redcurrant jelly 😋

🍇 Zinfandel - also known as Primitivo- thrives in California where the warm, Mediterranean climate allows the grapes to reach optimum ripeness. The Klinker Brick winery is an award-winning producer of old-vine Zinfandel and we feel like we've found a real gem in this wine.

It's now available to buy from our website priced at £15.99. I'll just test this one out this evening, make sure it's as good as I remember!