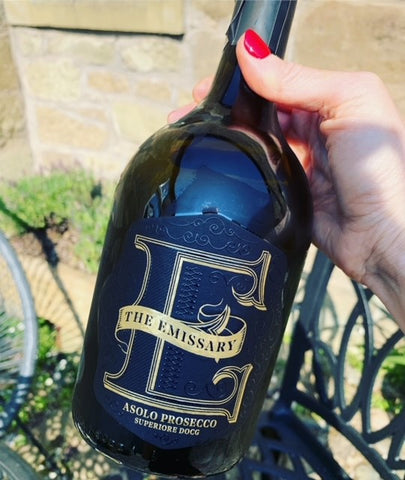 Ready for a premium Prosecco?
Published at Jun 27, 2023
Not only is the Emissary beautifully packaged, but it's a fresh and elegant DOCG Prosecco from vineyards surrounding the stunning medieval town of Asolo. 
There are two DOCGs for Prosecco in the Veneto, DOCG Asolo and DOCG Conegliano-Valdobbiadenne, representing the highest quality of Prosecco production. The standard classification is simply DOC, and the label will always indicate whether it's DOC or DOCG Prosecco.
The blend is 85% old vine Glera with 15% Chardonnay. The nose is rich, fruity and floral while the palate is vibrant and zesty with a lovely rounded finish. It's also at the lower end of the abv scale at 11% and is 100% vegan.