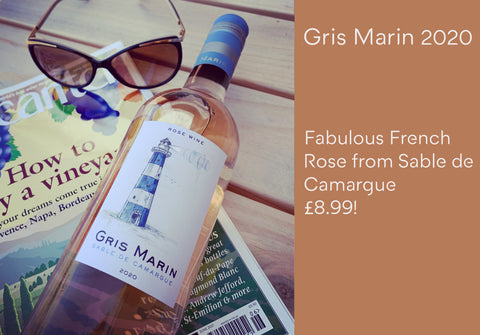 Rosé weather has finally arrived!
Published at May 27, 2021
Have you got your rosé sorted for the weekend?? It's going to be a warm one 😎
The Gris Marin is superb value because it's from Sable de Camargue and not Provence.
Don't get me wrong, we love our Provençal pinks, but if you look at similar appellations on France's south coast, you can save yourself a few pennies while still enjoying that classic style.
The 2020 Gris Marin is fabulously fresh with classic summer fruits and a crisp, dry finish. We have plenty in stock and it's priced at £8.99 😃