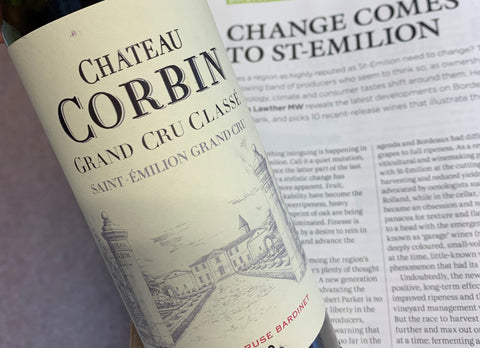 Sampling a little Saint Emilion en primeur...
Published at May 20, 2021
Exciting opportunity to try the Chateau Corbin 2020 Grand Cru Classé this morning 🤩 The 2020 en primeur campaign is currently underway and Merlot, the dominant grape in Saint Emilion, had a great year!

It's an incredible skill being able to taste these wines so young and know how they'll develop. For me, they're just a palate whacker full of fruit, tannin and acidity. Hats off to all those making these decisions 🙌🏼 🍷

In the latest issue of Decanter, there is talk of a stylistic change afoot in this famous wine region, with a growing number of producers focusing on 'fruit, freshness and drinkability', with heavy extraction and oak being toned down. I have no idea if that's the case with this wine, but it will be interesting to see how styles change in the next decade, particularly given the warmer temperatures we're seeing as a result of climate change.