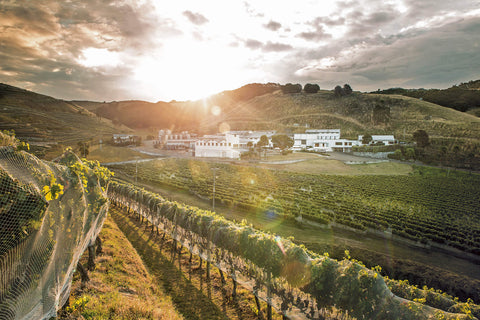 The IWC 'Great Value Champion White' has landed...
Published at Nov 15, 2023
It's not often we're persuaded to take on another New Zealand Sauvignon Blanc, but when you're presented with the International Wine Challenge's 'Great Value Champion White', you can't really say no. And it's fantastic!
The tasting team at Momentum were unanimous on the Esk Valley Sauvignon Blanc. What struck us was it's charming blackcurrant leaf aromatics coupled with those classic notes of passionfruit and stone fruit. It's fresh, gently herbaceous and nicely rounded on the finish.
Sauvignon Blanc is well-known for being aromatic so it's often tricky to match with food, but a warm goat's cheese salad is always a good shout.
We hope you enjoy it as much as we did!